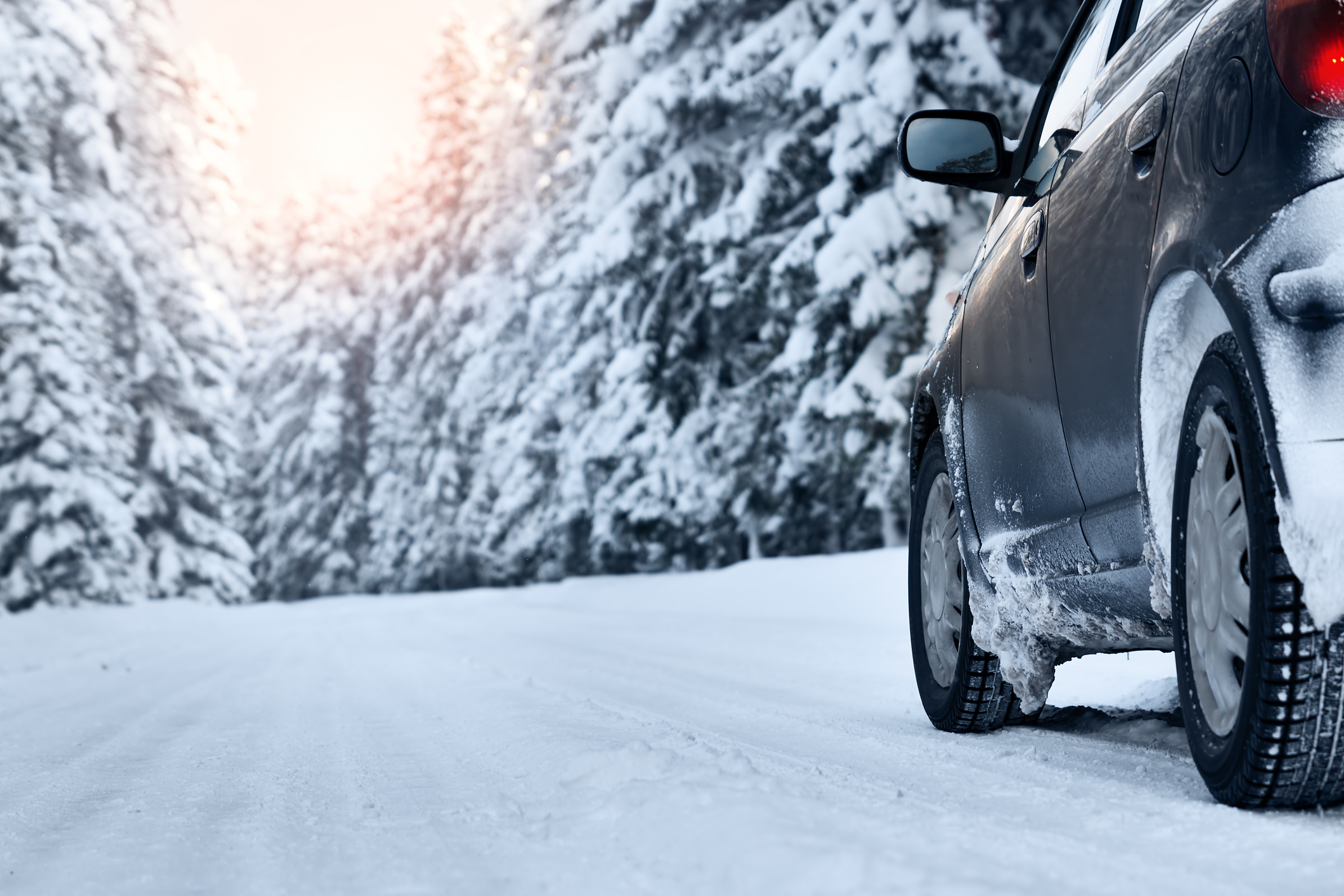 The winter season presents some of the most dangerous driving challenges of the entire calendar year. Slippery road surfaces from snow and ice can lead to problems with traction, while treacherous driving conditions can leave drivers and passengers stranded in potentially life-threatening predicaments. The situation is compounded further by the fact that the winter season is one of the most popular for road trips, thanks to families embarking on skiing trips, Thanksgiving and Christmas vacations, and southbound expeditions to find warmer weather.
Driving during the winter is unquestionably more hazardous than at other times of year, but there are plenty of measures Bob Howard Acura thinks that drivers can take to reduce the risk of accident, injury, or exposure during this time.
Plan Ahead
Ensure that you have accurately planned your trip well in advance, accounting for any particularly hazardous stretches of road, and avoiding them if at all possible. Use online route planners to gauge the distance of your trip, and allow plenty of time. Remember that during hazardous conditions, your journey time is likely to increase, and the last thing you want to do is rush. Schedule appropriate stops on longer journeys, so that you remain fresh and alert. Have a contingency plan, too. If your route is blocked one way, you need to be able to easily find your way to another.
Have Proper Supplies on Hand
Equip your vehicle with the right tools and supplies. You may, for example, want to consider investing in winter tires or other modifications that will equip your car to handle treacherous conditions more safely. Ensure that you carry essential items with you at all times, including a torch, blankets, non-perishable food, water, gloves, and a shovel. A GPS-based navigation system will ensure that you stay on route and will be able find alternatives, if necessary.
Vehicle Maintenance
It is important to ensure that your vehicle is well-maintained prior to the winter season. Ensure that your brakes, tires, and car battery are all checked well in advance of the cold weather so that your vehicle is well-prepared to handle the bad weather. Throughout the winter season, continue to check tire pressure between trips, or even during a single trip if the distance merits it. You cannot be too careful.
Watch Your Speed
When driving in treacherous conditions, moderate your speed. MSNBC suggests that you should reduce speeds by fifty percent, remembering that stopping distances increase greatly when the road surface is slippery. You shouldn't drive too slowly, however, as the vehicle also needs to maintain momentum to make its way through snow and ice.
Keep Control
Learn how to control your vehicle in hazardous conditions. A smooth, light touch leaves you in full control of the car and means that you are far less inclined to panic or react violently to the unexpected. Consciously loosen your grip on the steering wheel at intervals. If your car does start to skid, then steer the car in the direction that you want to go, and apply only light pressure to the brakes. If you brake too hard, it is far harder to regain control, and the vehicle is likely to slide more violently.
Stay Safe
If you do become stranded in your vehicle, then remain inside and wait for assistance. You should never leave the vehicle unless you are absolutely certain about where you need to go for help, and how far it is. If you have mobile phone coverage, contact a number of different people, so that they can all raise the alert for you. While waiting in your vehicle, do not leave the engine running for more than ten minutes. Conserve fuel and keep warm with blankets and extra clothes if possible. Above all, make sure that the exhaust pipe is free from obstructions, as poisonous carbon monoxide fumes can build up inside the vehicle.
Driving in the winter may be hazardous, but with some simple precautions, it should be relatively easy to drive without incident. Prepare your vehicle, prepare your passengers, drive sensibly, and you can rest easy that everybody will reach their destination safely.