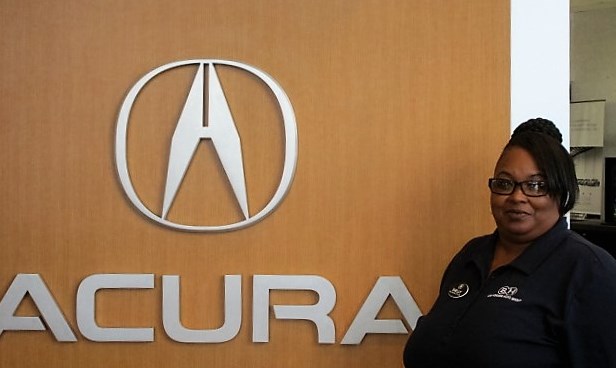 This month, Bob Howard Acura is proud to spotlight another of our exceptional team members, Receptionist Shelley Rogers. Shelley is a native of the Wewoka, Oklahoma, and has been working with us for 18 and a half years.
Shelley's favorite part of working at Bob Howard Acura is the customers. She loves making sure everyone is happy and satisfied with their time at the dealership. Her favorite memories are of getting treats from long time costumers "we have one client that will bring us peanut brittle every year for Christmas."
In her free time, you can find Shelley enjoying music, traveling, cheering on the Oklahoma City Thunder, or enjoying a meal at the nearby Charleston's.
We're grateful to Shelley for all she's done to make Bob Howard Acura a dealership where customers are glad to come for the ultimate Acura experience. If you haven't met her yet, be sure to say hello the next time you visit us; Shelley would enjoy having the opportunity to meet you!