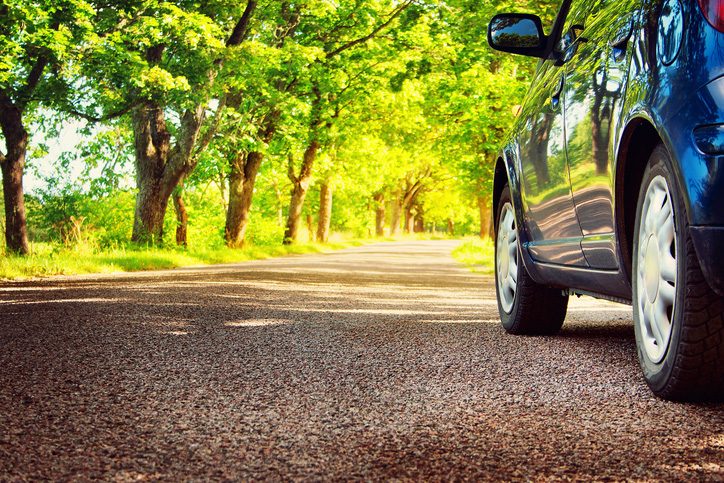 From the wide, rolling fields and pastureland to the lesser known mountains and forests, Oklahoma and Kansas have some of the most beautiful (and underrated) landscapes the country has to offer. Many of these can best be appreciated by embarking upon a leisurely scenic drive at this special time of year. That's why Bob Howard Acura has put together this list of some of the most scenic roads Oklahoma and Kansas have to offer, whether you're in the mood to explore somewhere close to home or head out on a day trip you'll remember for years to come.
Enjoy!
Talimena National Scenic Byway
Length: 54 miles, starting at Talihina in southeastern Oklahoma and ending in Mena, Arkansas
While most native Oklahomans drive this scenic route in the fall, it's just as beautiful in the spring. View the budding leaves on the trees in the Ouachita National Forest as you drive along the meandering road through the Kiamichi Mountains. There will be a distinctive blue haze in the air (a unique characteristic of this area in the spring), giving your drive a mystical feeling.
Route 66
Length: 2,278 miles from Chicago to Los Angeles
If you're not feeling quite up to driving the entire length of this iconic American road, you can still have a terrific day trip by taking a trip across Oklahoma on it. Along with cutting through Oklahoma City and Tulsa, drivers taking Route 66 can visit attractions such as Lucille's Service Station in Hydro, the National Route 66 & Transportation Museum in Elk City, and Totem Pole Park in Chelsea. Route 66 is the epitome of road trips--and the best part about it is that it's so close by!
Highway 325
Length: 38 miles from Boise City to Kenton in northwestern Oklahoma
Watch as the rolling prairies give way to the foothills of the Rocky Mountains. If you're looking for wildlife, keep an eye out for soaring golden eagles, mule deer, bighorn sheep, and antelope. Make a pitstop at the Black Mesa, which is the highest point in Oklahoma, and feel as though you've stepped back in time to the Wild West.
Western Vistas Historic Byway
Length: 102 miles, starting in Scott City, Kansas
As the states' first historic byway, this route has a lot to offer visitors. Wildlife sightings, from buffalo to prairie dogs, are common, as are National Historic sites and museums if you're in the mood to learn some history. Drive through Oakley, where the legendary Buffalo Bill claimed his fame, and let yourself be amazed by the Pueblo ruins you'll see along the way. Encompassing all the best that Kansas has to offer, it's impossible not to be entertained on this drive.
Glacial Hills Historic Byway
Length: 63 miles from Leavenworth to White Cloud, Kansas
Garnering its name from the rolling hills, valleys, fertile farmland, and bluffs that were carved out by ancient glaciers, this byway offers breathtaking views of the Missouri River and even more breathtaking history. Pull over in Atchinson, where you can view charming 19th-century homes, visit the Amelia Earhart Birthplace Museum, and trace the steps of the famous explorers Lewis and Clark in Riverfront Park.
---
Wherever you decide to roam, don't forget to visit our friendly service team at Bob Howard Acura to give your vehicle a check-up before you go. (Nothing ruins a fun drive like a tire blowout or an engine breakdown, after all.)