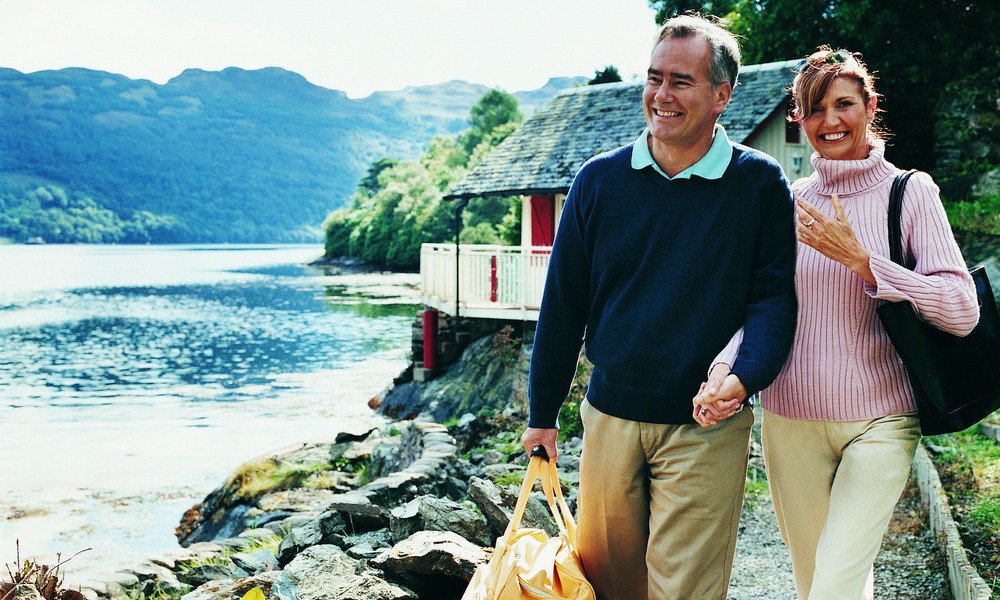 Looking for a slightly different vacation experience this year? Try planning your trip around one of these relaxing, luxurious B&Bs. With all of the comforts and amenities they offer, you may never want to leave your room!
Location: Orange, Virginia
This stately bed and breakfast, located in the Charlottesville area, offers you all of the comforts of home—and more. Upon arrival, you'll be greeted with that true Southern charm by innkeepers Troy and Kathleen Ayers. Join them for a glass of award-winning Virginia wine at the evening's wine and cheese tasting, or head out for a bite to eat at one of the many local restaurants. Later, relax and unwind with a book from the inn's well-appointed library, or watch a movie in the entertainment area.
Crowne Pointe Historic Inn and Spa
Location: Provincetown, MA
Stay in one of these luxurious rooms, many of which have appropriate names like Pamper Me Once and Pamper Me Twice, and you won't leave Provincetown disappointed. You may also find yourself spending an inordinate amount of time in The Pointe Restaurant + Wine Bar, the inn's premier place to eat. From its grilled filet mignon to its pan-seared scallops, there's a lot to love about this gourmet eatery. Of course, you won't want to miss their made-to-order breakfast, which includes New England French Toast, fresh-baked muffins, Greek yogurt with fruit, and more!
Location: Granbury, Texas
Situated right on beautiful Lake Granbury, this inn is less than 90 minutes from Dallas and 45 minutes from Fort Worth. Whether you want to come here on a romantic weekend, as a getaway with friends, or as part of a wedding party, this is the bed and breakfast for you. You'll enjoy the luxurious lodgings (which include 15 guestrooms and suites and two guesthouses) and other modern amenities (like the saltwater pool and waterfall, a full-service conference room, and complimentary wine and appetizers in the late afternoon).
Location: Monterey, California
The perfect setting for any romantic getaway, the Old Monterey Inn has earned a spot on the Condé Nast Traveller Reader's Choice Gold List, was featured on the Today Show, and was selected as an entry in Patricia Schulz's famous book One Thousand Places to See Before You Die. A popular honeymoon and wedding retreat, this inn delivers on all of its romantic promises. Take a stroll through the lush, elegant English gardens, have breakfast in bed next to a crackling fireplace, and indulge in a leisurely massage in the private Spa Room.
---
No matter which location you choose, you're sure to have a wonderful bed and breakfast experience that you'll remember for years to come.