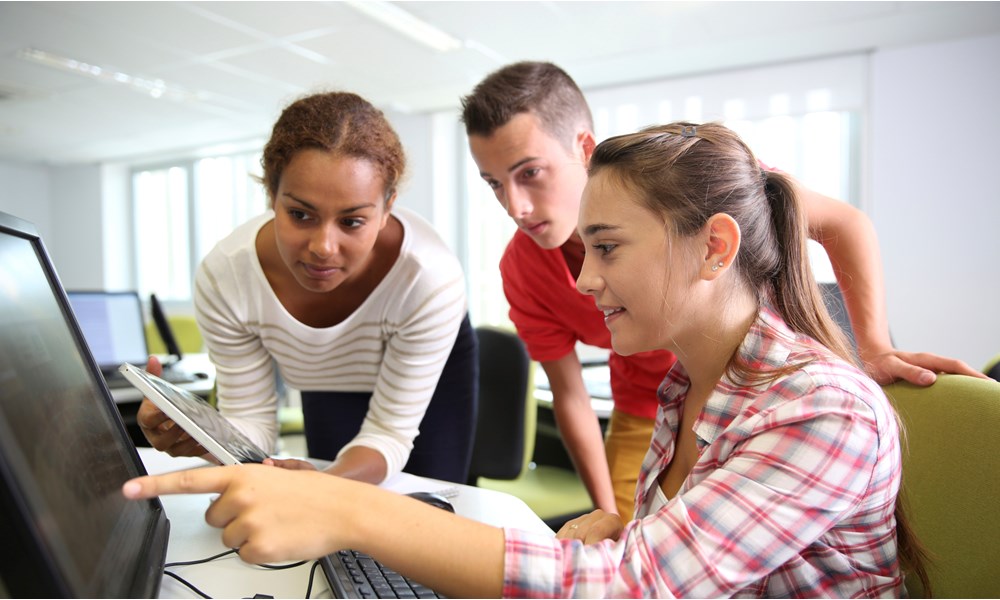 While Facebook may have begun as a way for college students to socialize online, it has since expanded to include everyone from children to senior citizens. This multi-generational social networking platform lets people stay in touch with their friends, family and co-workers. Grandparents can view photos and videos of their grandchildren and kids can maintain relationships with friends who have moved away. Yet it is up to parents to monitor their children's Internet usage and decide when they are ready for their own Facebook accounts. Bob Howard Acura has a guide to help you determine if your child may be ready to use social media.
Facebook's Privacy Policy
The first step toward deciding if your child is ready for a Facebook account is to understand Facebook's Privacy Policy, particularly the rules regarding minors. According to Facebook's own rules, children under the age of 13 are not allowed to register for accounts.
Anyone who creates a Facebook account is required to verify that they are over the age of 13. This is not a suggestion. This is a rule that keeps Facebook in compliance with the Safe Harbor framework developed by the U.S. Department of Commerce and the European Union to protect minors.
Parental supervision for minors
If your child is over the age of 13, you can decide if you want to allow them to create a Facebook account. However, before making that decision, you should talk to your child about Internet safety and how he plans to use Facebook. There are many privacy settings within Facebook to let users decide who sees their information. Yet children may not know how to change those settings or they may not understand the importance of protecting their identities.
Many parents who are not yet on Facebook decide to join when their children do. This is a good idea as it gives them a better idea of how the site works and what their children might experience if they create an account. Once parents understand Facebook, they will have an easier time deciding on guidelines to discuss with their children.
Facebook pros and cons
Facebook comes with both benefits and risks. Letting children create a Facebook account allows them to participate in social networking with their friends. They can use it as a tool to stay in touch about school events or after-school practices. However, kids can also run into trouble with cyber bullying or online misunderstandings. They could even be approached by online predators.
Talk to your child about his or her reasons for wanting to use Facebook and discuss Internet safety before creating an account. When you are ready, set guidelines to create a safer environment for your child.