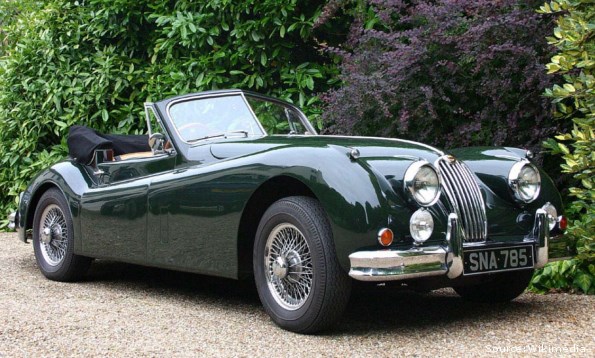 There's no wrong time of year to embark on a vehicle restoration project. Taking an old car and restoring it to its original glory can offer many hours of fun and experience, and the finished product gives you something to be truly proud of. If you are considering giving a restoration project a go, start planning this winter by observing the following five points from Bob Howard Acura.
1. Decide on the scope and scale of your project before you start.
If you are inexperienced it might be better to start with something small and simple, and work up to something more complicated. It might not be a good idea to jump straight in at the deep end and start trying to convert a classic model to a standard good enough to exhibit at a show. You need to be realistic about the time you have available, as well as the resources and enthusiasm. All of those things will dictate how successful you are.
2. Decide WHY you want to restore a vehicle.
Certain models are particularly suitable for novices or for those looking to gain some experience. Other vehicles offer a good return on investment if you want to make some money for your efforts. In other cases, some types of cars are particularly suited to those looking to make friends and join an enthusiasts' group. Do some research first, and choose the right project for the desired outcome. Look online and try specialist magazines for advice.
3. Planning is very important when it comes to a vehicle restoration project.
You need to establish from the outset all the components and parts you need to replace, and those that can be repaired. This list needs to be prioritized too. It's unnecessary to start with replacement door handles, for example, but engine parts may need to be acquired first. It might go without saying, but you need a plan of the order in which the work will be undertaken too. You shouldn't underestimate the time needed to plan properly.
4. Restoration requires an appropriate space.
If you live in an apartment, and plan on using the street below, you are likely to come unstuck. You need a designated space, with protection from the elements, in which to work and store the vehicle. That space needs to be big enough too. If you can't get around (or underneath) the vehicle, you are unlikely to see much success. You need continual access too. If you are sharing premises with somebody else, will you be able to get access when you want it?
5. Restoration requires an investment.
You need a certain amount of cash for the parts and the tools needed to complete the job. You might not need all the cash up front, but you do need to be able to stagger the work in line with your income so you know you can afford to do it. Think carefully about borrowing money to fund the project, unless you have a very clear outline of how you might sell the vehicle later, and at what price.
Car restoration can be fun and inspiring, and it's easy to see why so many people are trying their hand. Don't underestimate the complexities or the time and resources required to manage the project to a successful conclusion.