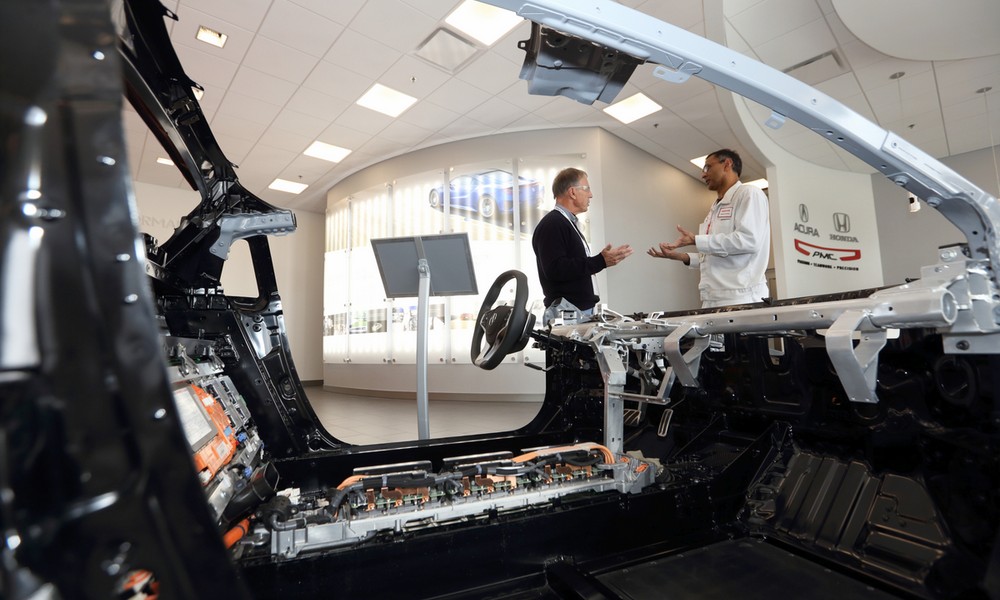 Further enhancing the NSX ownership experience, Acura now offers a one-on-one guided tour to watch your NSX as it's being assembled. Tours include the Performance Manufacturing Center where the NSX is actually built and the Anna Engine Plant where the engine is assembled and tested. Owners also have the option to take part in a performance driving experience at the Acura Proving Grounds.
The only American-made supercar
The Acura NSX is produced exclusively at the Performance Manufacturing Center in Marysville, Ohio. It is currently the only car of its kind that is designed, developed, and manufactured in the U.S. The facility is uniquely designed to allow customers to watch the assembly and interact with technicians.
A variety of tour options
Six packages are available, including one- and two-day tours. Additionally, owners can opt for a two- or four-hour performance driving experience at the Acura Proving Grounds and a tour of the Honda Heritage Center. Even the hotel experience is unique as owners stay in a custom NSX room at Le Méridien's luxury Joseph Hotel in Columbus, the official hotel of the NSX Insider Experience.
VIP treatment
From travel arrangements to hotel accommodations and restaurant reservations, every detail is taken care of by an Acura NSX concierge. A guide will greet owners upon arrival and stay with them throughout the entire experience. Packages start at $2,700.
"NSX Insider Experience takes our clients behind-the-scenes to see the precision craftsmanship that goes into each NSX," said Jon Ikeda, vice president and general manager of Acura. "This is a memorable and deeply personal journey that we hope will convey the sense of pride and passion we have for the NSX."
For more information on the NSX Insider Experience and to take an NSX test drive, visit Bob Howard Acura today.
Image Credit: Acura