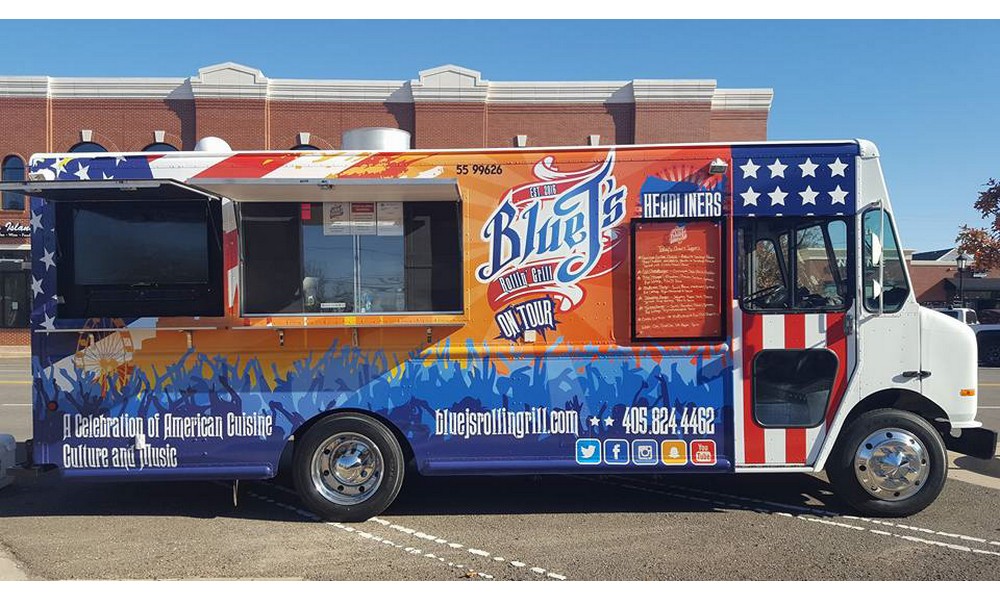 Warmer weather and sunny days make us want to get out and enjoy everything Oklahoma City has to offer. Combine warm breezes with tantalizingly delicious meals from some of OKC's best food trucks, and you have the recipe for a perfect day. Pick up your friends and grab a bite to eat at one (or two, or three) of these roadside stops. Full disclaimer: you'll probably want to show off these meals with some photos, so get your camera ready.
What started as a dream to create a rolling kitchen that served Mexican street food with a chef's twist has turned into a ragingly successful business that's added additional kitchen space to the brick and mortar restaurant and two more trucks to the fleet. Try one of the many delicious taco or burrito options, such as The Guardian taco, which is filled with grass-fed ground beef, green olives and onions, pico de gallo, and queso fresco. Or try one of the plentiful breakfast options, which are served at various times during the week.
If you have a true-blue American spirit and are passionate about all things America, you've got to check out this food truck! Dedicated to creating fantastic American cuisine, promoting American culture, and playing American music, you'll certainly get your fair share of the good ole red, white, and blue here. Try one of their classic burgers, or branch out and sample the Salmon Burger, which comes with special slaw and orange ancho chile sauce on a croissant bun. You'll also enjoy the Truffle Fries, which are made with truffle oil, parmesan, and parsley flakes.
Mutt's Amazing Hot Dogs & Burgers
Brought to you by the chef-driven restaurant with the same name, Mutt's food trucks serve up delicious gourmet hot dogs and hamburgers in intriguing ways. Try one of their specialty dogs if you're feeling adventurous: the Pond Dog, for instance, is made with duck sausage and comes with provolone, caramelized apples and onions, and balsamic glaze. You can also have hot dogs made with andouille sausage, bison, chicken, wild boar, and even rabbit. If you'd like something a little tamer, don't worry, Mutt's still has a wide variety of regular burgers, hot dogs, corn dogs, and fries to choose from.
Find delicious and healthy meals at this fun food truck stop! Fresh ingredients and high-quality standards ensure that each meal not only tastes great but makes you feel great as well. Try the Big Breakfast Burrito filled with eggs, sausage, onions, bell peppers, cheese, tomato, spinach, and mushrooms (you can make this vegetarian, too!) or order the Hippo Panini for lunch. Filled with goat cheese, pesto, spinach, mushrooms, and mozzarella, this is one of the most popular picks.
If you're looking for true Italian cooking, you'll find it here. Recipes have been handed down since 1903, and you'll taste that authentic flavor in every dish. Try the Capizzi pizza, topped with mozzarella, ricotta, roasted red peppers, garlic, pesto, and sea salt, or go big when you order the Tusa, with chili oil, mozzarella, capicola, soprassata, Italian sausage, and mushrooms. Did we mention you can also get a delicious Buona Vita here? (That's Italian for "Good Life" - and this s'mores calzone is exactly how you want to finish your meal.)
---
If you've discovered a hidden gem, let us know! Feel free to share your favorite food truck spots on our Facebook or Twitter pages, and don't hesitate to get out there and try something new.
Image Credit: BlueJ's Rollin' Grill