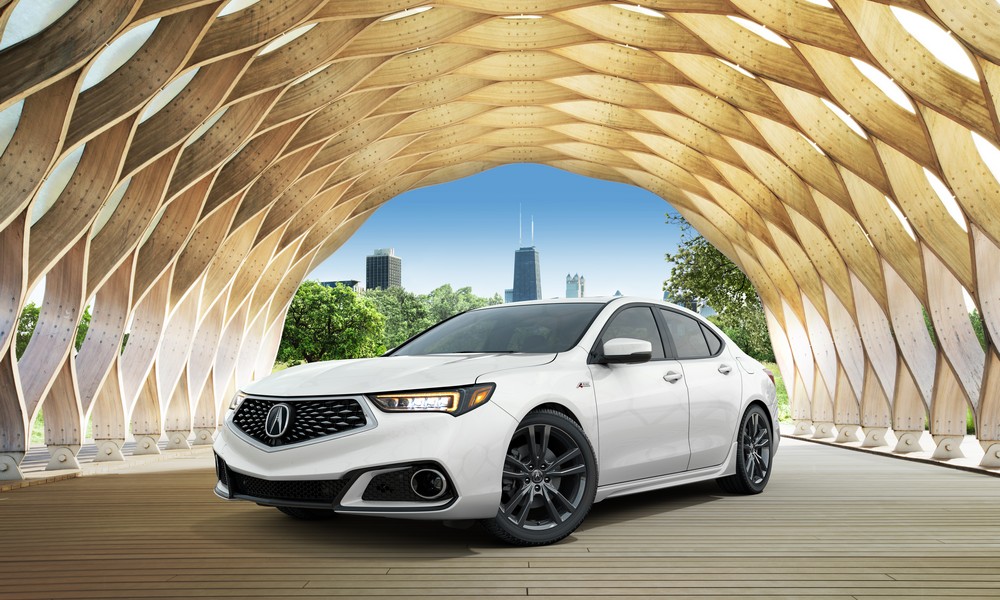 The 2018 Acura TLX is gearing up to be a showstopper. With an all-new trim level, the A-SPEC, taking it to the next level, the Acura TLX is proving that luxury, performance, and functionality all go hand-in-hand.
Discover five cool things that make the Acura TLX A-SPEC a treat for luxury performance enthusiasts.
1. An updated, comfortable cabin
The TLX A-SPEC's front seats feature added bolstering in the form of a driver's 12-way power seat with power lumbar support and have six levels of heating and ventilation. Alcantara® seating surfaces and sports seats are available. You'll certainly recognize a sporty feel with the TLX A-SPEC's brushed aluminum trim, red ambient accent lighting, and sports steering wheel with thicker grips.
2. The ESL Studio® Premium Audio System
This critically acclaimed 10-speaker system (with four mid-range speakers) is meant to recreate music as it is heard in studios—and it certainly doesn't disappoint. Listen to music from your personal library, the internet, or the radio and marvel at the way the music sounds sharper and fuller. System features include touchscreen operation, four titanium dome tweeters, and a 20-centimeter subwoofer.
3. Performance worthy of a sports sedan
Equipped with a 3.5-liter V-6 engine, the TLX A-SPEC receives a wonderful 290-horsepower engine with 275 pound-feet of torque. The nine-speed automatic transmission allows you to truly customize every drive you take. Feel the power underneath you as you take the TLX A-SPEC from 0-60 mph in under six seconds (or, even if you don't, rest easy in the knowledge that you could if you ever wanted to).
4. Sleek, enviable exterior styling
The TLX A-SPEC's performance spirit is clear from the bold exterior updates. The former "beak" grille has been removed, replaced instead with a more dramatic version of the Precision grille. Add to that a matte finish and three-dimensional diamonds, and you have a luxurious look worthy of an Acura. Round fog lights, black trim, larger lower inlets, and a gloss-black spoiler finish off the sporty design.
5. An all-new technology system
The TLX tech system has been updated and enhanced for the 2018 year. You'll be pleased to discover the addition of Apple Carplay™ and Android Auto™ as well as faster service all around—faster charging, faster screens, and faster output. Fewer menus to navigate and a simplified volume knob add to the positive changes Acura has made.
---
Bob Howard Acura couldn't be more pleased with the refreshed and enhanced 2018 Acura TLX A-SPEC. For more information on the features this vehicle offers, or to schedule a test drive today, feel free to call us, contact us online, or visit us in person at 13101 N Kelley Ave, Oklahoma City, OK 73131.
Image Credit: Acura